Ok First off let me say that I only did this because one I had the time to do it and two...a graet guy put up a great Tutorial...
But none the less I did one myself and I want to brag a bit about it...Haha...
First off I used one of my two Dreadnoughts I got off of eBay from the Assault on Black Reach...Thus if I messed up I was only out $5 and not $40...
So onto the list of items I used...:
1 Assault on Black Reach Dreadnough
1 Space Marine Front Torso
1 Space Marine Helmet...yes you would probably want to use a helmet on this guy...
1 Space Marine Shoulder Pad
1 Bottle of Games Workshop Plastic Glue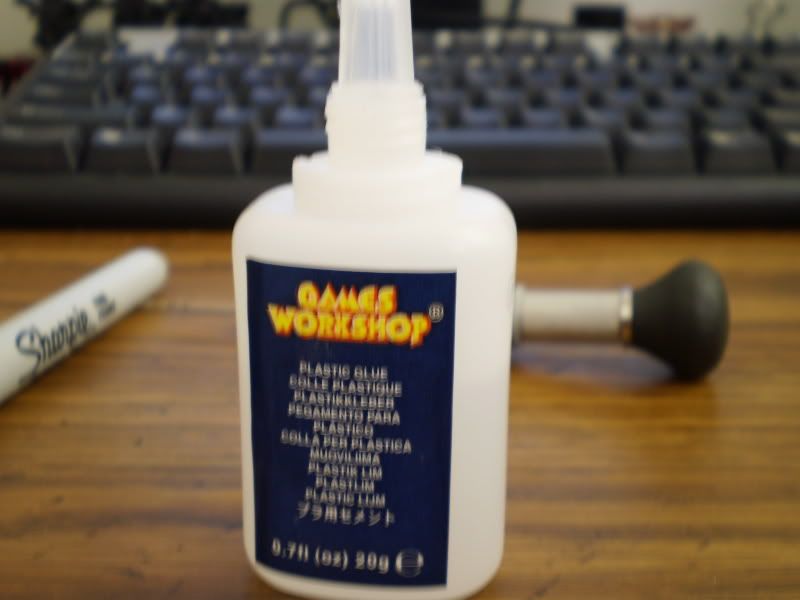 1 Pair of Games Workshop Snippers...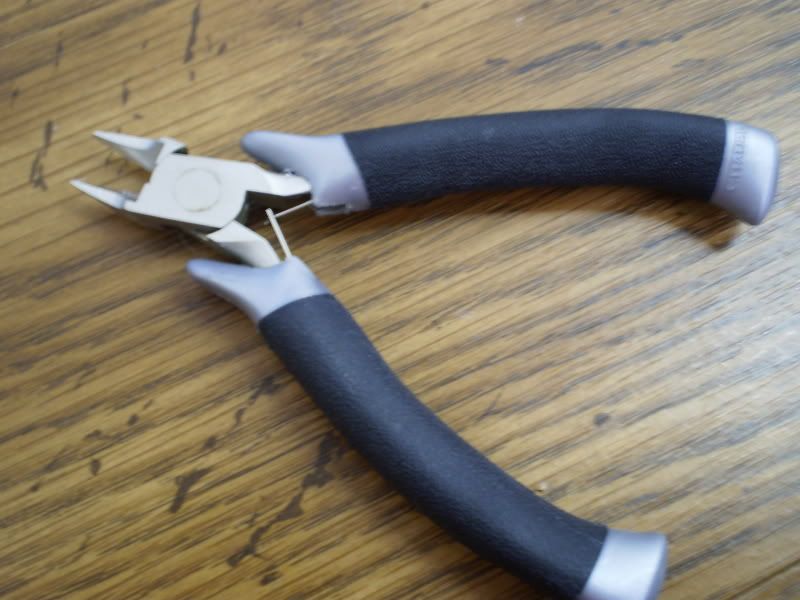 Ok First Step...
Take the shoulder pad and the helmet you have and dry fit it to see where you will need to cut the shoulder pad at...when you cut it make sure you cut it far enough in where the back of the helmet will hit the back of the shoulder pad...
Trust me it helps a lot...
Second Step...
I cut the front of the dreadnought right off...snip snip snip...left a nice sized hole on the inside...and then I cut around to make a nice squar opening...then I glued the Space Marine Front Torso to the front of the dread like so...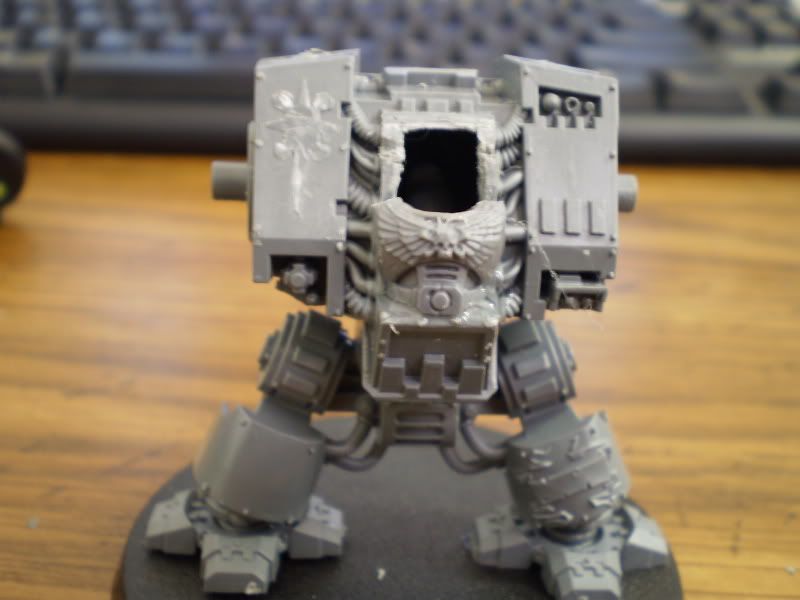 Third Step...
Take the Shoulder Pad Helmet-thingy you just made and dry fit it to the torso/dread body/frame...haha...
Then Glue around the edges if you have not already glued. Let it Dry...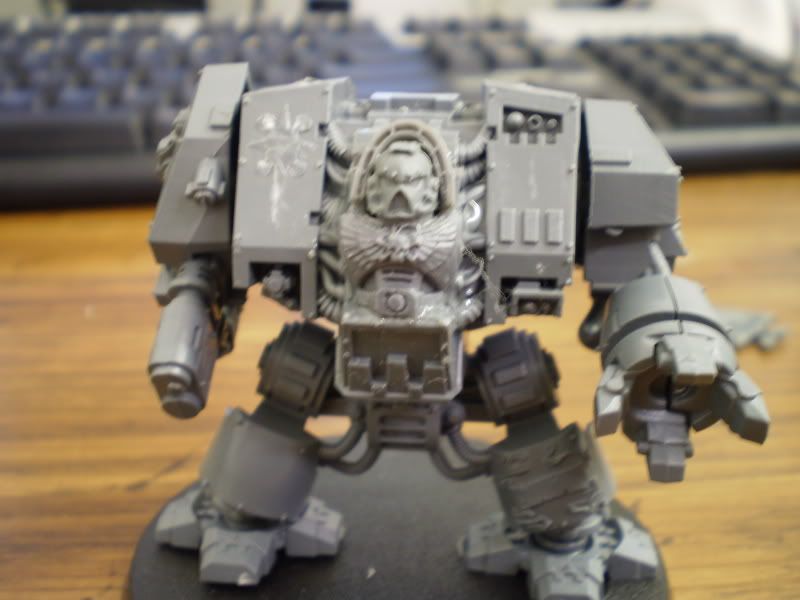 Final Step...
Glue on some Purity Seals on the arms and chest...throw on a few other things that make it stand out...
I had to stop myself with the Purity Seals or it would have been covered in them...haha